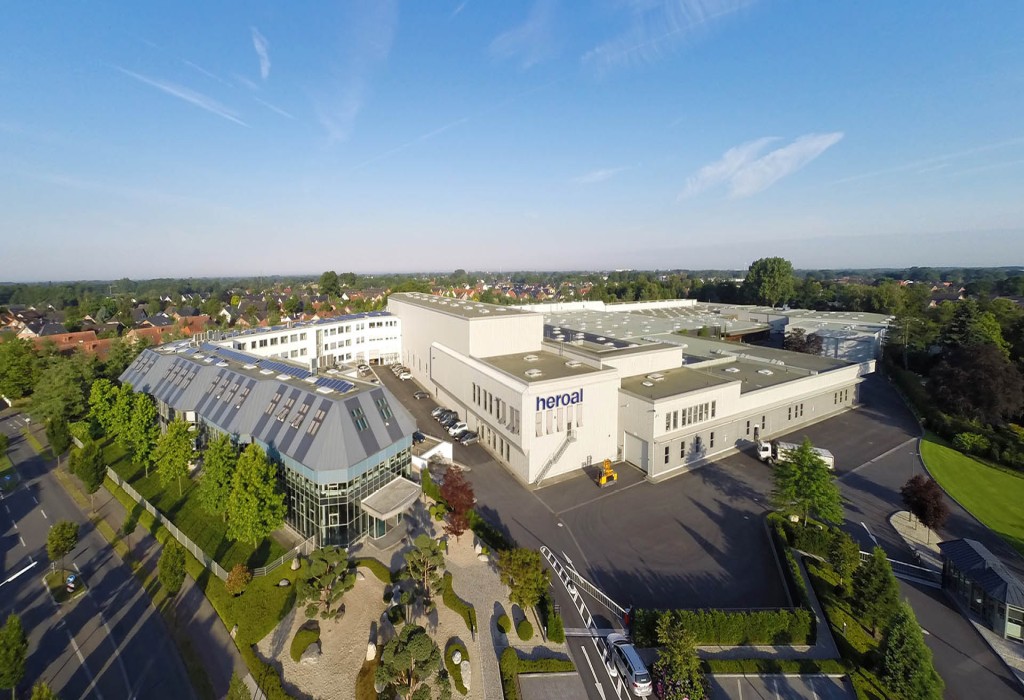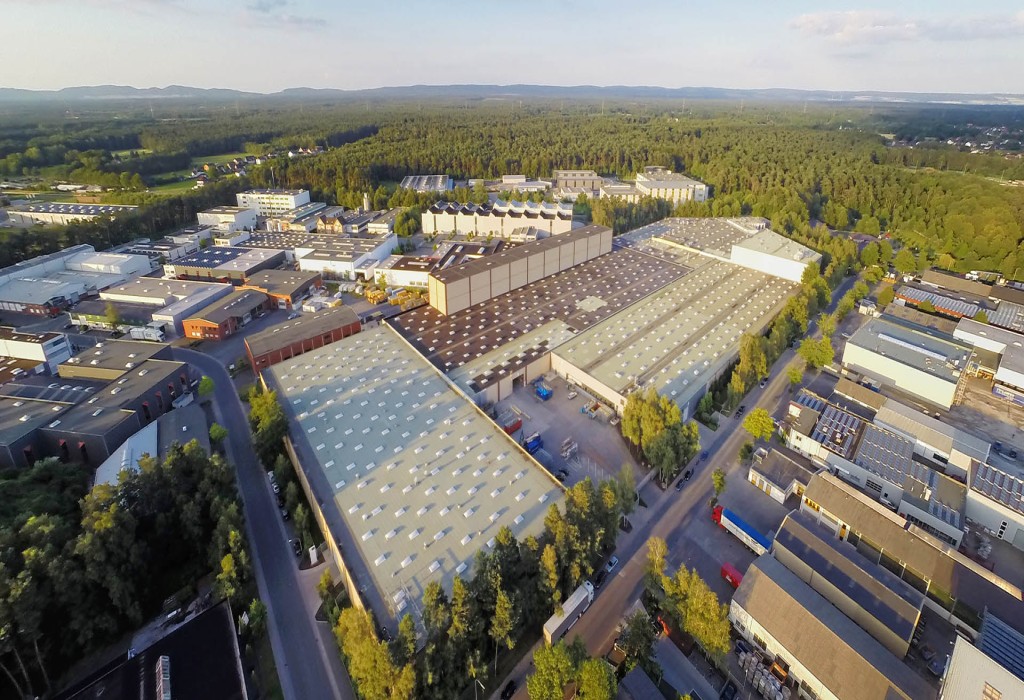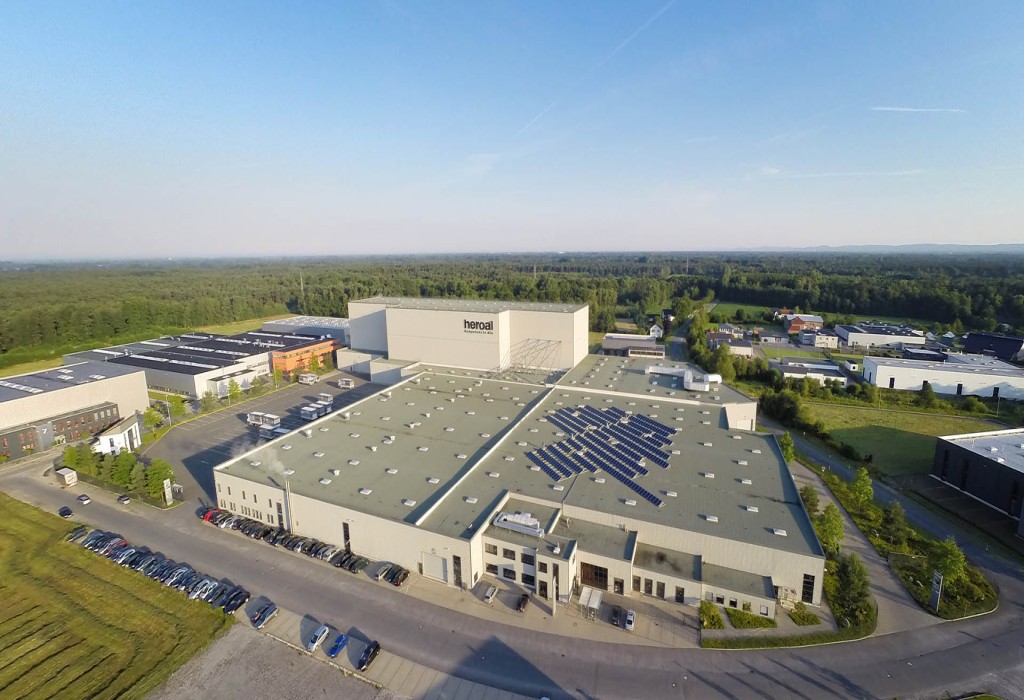 Innovation and Quality "Made in Germany"
heroal, one of the leading aluminium system specialists, develops and produces systems that are matched to each other for windows and doors, curtain walls, roller shutters, roller doors and sun protection. heroal systems are setting standards in innovation and quality.
The heroal portfolio stands for engineering work "Made in Germany" with top system characteristics and is systematically oriented to customer requirements - from the development at highly specialized production locations through to it´s application. The guiding principle of the company is the systematic linkage of cost efficiency and ecology in all areas of business. The company uses recycled aluminium as well as renewable resources in the "green" insulation strips. heroal operates a combined heat and power plant and meets high standards in its fleet of vehicles. The system-solutions ensure efficiency from the planning stage, through production and all the way to use in buildings. A medium-sized company with a long tradition, heroal is the employer for 800 employees.
Plant I in Verl: (production, administration, test centre): At Plant I we concentrate on the production of roller shutters, roller garage doors and sun protection systems. Our test centre is also located here.
Plant II in Hövelhof (production, packaging, storage, coating): Plant II produces window, door and façade systems. Our coating facilities and our bending and edging facilities are also located here.
Plant III in Hövelhof (logistics and show house): Our products are shipped from our logistics centre in Plant III to our specialist partners
and to additional international locations
heroal has grown to become the market leader in the field of high-grade, modular aluminium systems for the building shell. Thanks to our great passion for perfect engineering, we continue to set standards and guarantee top product and service quality in an ever-changing market. We represent our region and Germany as a business location, and are proud to offer German-made systems. As a dynamic international family-owned company, we are always aware of our commitment to our customers, employees and business partners. Partnership, continuity, quality and service are the principles that our corporate philosophy is based on.
Our responsibility to future generations is reflected in everything we do. We continuously refine our sustainable and intelligent patented technologies to enable production processes with maximum efficiency and minimum energy consumption. Once installed, our systems ensure an ideal indoor climate and significant energy savings. They are the key to fulfilling the "Blue Building" vision: meaning a building, which is sustainable and energy-efficient – from the planning and materials used to the finished, functioning structure.
Join us on our way towards the future!
Dr. Max Schöne, Jürgen Peitz, Dr. Ramon Knollmann
heroal Management Board
---
The system solutions combine the best material characteristics of aluminium and aluminium-composite materials with economic assembly and high quality design -- sustainable and flexible. The interplay of heroal system solutions makes energy conservation easier, building safer, and they make a valuable contribution to the sustainability of buildings. This counts for industrial, commercial and private areas.
---
Reconciling economic efficiency with sustainability is a challenge that heroal gladly accepts. This is the path we have chosen and we will continue to pursue this path in the future. Numerous examples of this can already be found in the company – starting with our choice of materials and how we conserve energy during production through to how we distribute heroal products in the most environmentally-friendly way possible.
Using resources responsibly is part of heroal's corporate philosophy. Because of this, we use recycled aluminium in our products. We use resource-efficient materials wherever possible; for example, in the heroal W 72 window solution: The thermal break used as insulation is made from 62 per cent renewable resources.
The heroal brand stands for premium "Made in Germany" quality. All systems and components are certified in accordance with ISO EN 9001 and are manufactured exclusively at German production sites – using special machinery developed by heroal.
Complete in-house production ensures optimal product quality and compatibility on a lasting basis. heroal's extensive range of services also sets new standards in the industry.
Outstanding quality: In addition to window, door, façade, roller shutter, roller door and sun protection systems, heroal also offers a wide range of solutions for all kinds of special systems. Besides manufacturing louvre systems and insect protection, heroal also offers systems for carports and terraces roofs.
Security, convenience and design are combined to create custom solutions that meet the requirements of users and building contractors. heroal's high quality aluminium carport constructions are easy to assemble, economical and simple to process – the extensive range of system accessories guarantees a wide variety of design options and the highest system security. First choice for covering terraces is the modern Softline design system for a wide variety of roof shapes. High load capacity, targeted improvement of soundproofing properties thanks to additional side cladding and maximum impermeability can be integrated into the system when realising heroal terrace roofs.
Dekra Certification, Stuttgart: ISO 9001:2015 for the areas "Development, Production, Coating and Sales" as well as "Distribution and Logistics."
Metall-Zert, Essen: Certificate ref. to the factory-owned production control for load-bearing building parts and construction sets for steel structures up to EXC2 acc. to EN 1090-2
Institut für Fenstertechnik (ift) [Institute for Window Technology], Rosenheim: System provider impact resistant building elements, windows and doors
Institut für Fenstertechnik (ift) [Institute for Window Technology], Rosenheim: Serviceability of building elements, soundproofing and fire protection
Institut für Fenstertechnik (ift) [Institute for Window Technology], Rosenheim: ift-certified specialist for the calculation of heat transfer coefficients
Institut für Fenstertechnik (ift) [Institute for Window Technology], Rosenheim: Thermally insulated metal plastic composite profiles for windows and external doors
Institut für Fenstertechnik (ift) [Institute for Window Technology], Rosenheim and PIV, Velbert: Cooperation agreements to carry out external tests on heroal test stands
Qualicoat, Zurich: surface finishing
Seal of Quality of the "Gütesiegel der Qualitätsgemeinschaft für die Stückbeschichtung von Bauteilen" (GSB International e.V.) [Quality Association for Coated Building Materials], Düsseldorf: official GSB Premium surface finisher
Aluminium and Environment in widows and façade construction (A/U/F), Frankfurt: Sustainability and Responsibility in Ecology and Economy
Materialprüfungsanstalt (MPA) [Federal Institute for Materials Research and Testing] for the construction industry, Braunschweig, MPA North-Rhine Westphalia, Dortmund as well as Holzforschung [Wood Research] Austria: fire and smoke protection
Institut für geprüfte Sicherheit [Institute for Tested Safety] (IGS) eGen, Linz: Hail protection roller shutters and shutter systems
Minergie-Standard: rational use of energy and broad use of renewable energies
Certificate of the des Bundesverbands Rollladen + Sonnenschutz e.V. "RSQ-Seal": "Burglary resistant roller shutters + sun protection" for heroal Safe light
---
---
Find the right heroal specialist
Click here to search for a specialist partner
Search >
---
over 3,500 specialist partners worldwide
products with tested quality
family-run company with a long tradition
made in Germany
personalised design
comprehensive range of services
superior technical solutions
---